Welcome
to Mackays home of country and western fashion and footwear.
Work Shirts
We have a huge range of Just Country Work Shirts.
Mens and Ladies - $39.95 each. Save $5.
Boys and Girls - $29.95 each. Save $5.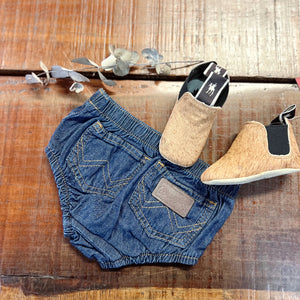 Baby! Baby!
Gift ideas for the newest members of the clan.
Ladies Denim
Mackays largest range or Ariat, Wrangler and Pure Western jeans.
Est. 1995
Locally owned and operated in Mackay, Queensland for 27 years.
More than just country clothing!
Customer Love!
We love hearing from our customers and appreciate your Facebook and Google Reviews.
Awesome!

"LittleBit awesome! They pack a lot of stuff and good service into a little place."

— 

Gary Whitelaw
Great Service.

"Showed up just after a big rain fall to try on Akubra hat. My hair was wet but they had the solution! Really great service. Been buying from them for a while and wanted to give a big👍. "

— 

Renee Stark
Quick Delivery

"Purchased a pair of Ariat boots, arrived quickly and I'm extremely happy with my purchase."

— 

Sydney Chapman
Our store
5 Broadsound Road, Mackay QLD 4740

Weekdays: 8:30am – 5pm
Saturdays: 8:30am – 12:30pm
Sundays: Closed
07 49524969
shop@littlebitcountry.com.au